Arthur P. Curtin Co.

A Department Store on Grand Street
The massive A. P. Curtin block was on the south side of Grand Street, one of early Helena's most impressive commercial avenues. The buildings and Grand Street were destroyed during "Urban Renewal" in the 1970s.
Location of Grand Street & the A. P. Curtin Co.
Arthur P. Curtin
1848-1931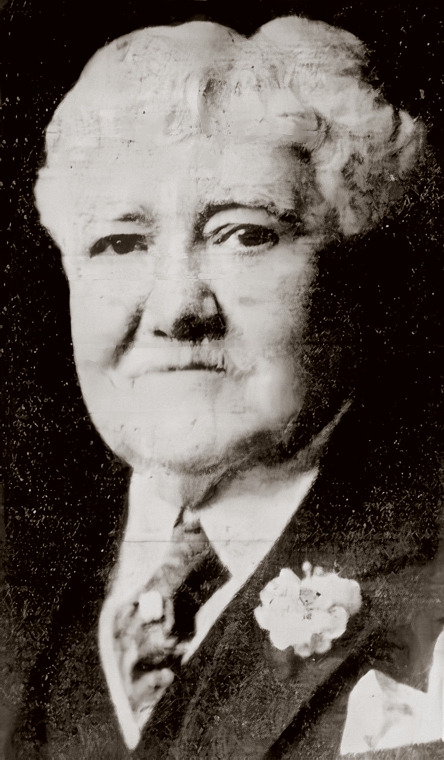 Died in his Placer Hotel Apartment
Condensed f rom his April 8, 1931 Helena Independent Obituary...
Mr. Curtin was born in Richwoods,Mo., near St. Joseph, on March 6, 1848. He moved with his family to St. Joseph at the age of 12, and received his education in that city. Coming to Montana in 1862, Mr. Curtin remained only about a year before returning to St. Joseph, where he engaged in business for several years. He returned to Montana in 1867 and located in Helena. He has engaged In business here ever since.

Mr. Curtin's name has been linked closely with the history Helena from that time. His public
spiritedness won him many friends in the city and throughout the state. Mr. Curtin was beloved for his genial nature, hisiInherent kindness of heart and his sterling character.
Arriving in Helena by team and wagon from Fort Benton [in 1867], he first took employment in a hardware store. Later he worked for the J. R. Boyce Dry Goods company and after a short time with that firm, began his business career.
His first undertaking was a carpet shop. This he sold in 1878 and left to attend the Paris Exposition. After spending several months in foreign travel, he returned to Helena in 1880 and entered the furniture business.
Steadily expanding business necessitated his construction of a five-story building, running from Grand to Breckenridge streets, which opened on November 20, 1895. His later enterprises included a book and stationery store, a music and art establishment.
A. P. Curtin Store Skeleton Key and Tag, circa 1900
Collection of Kennon Baird

CLICK ON IMAGE TO ENLARGE IN A NEW WINDOW
Tag manufactured by the Salisburg Mfg. Co, Providence, Rhode Island, patented 1895
Interior Views of the Store, circa 1912
Collection of Kennon Baird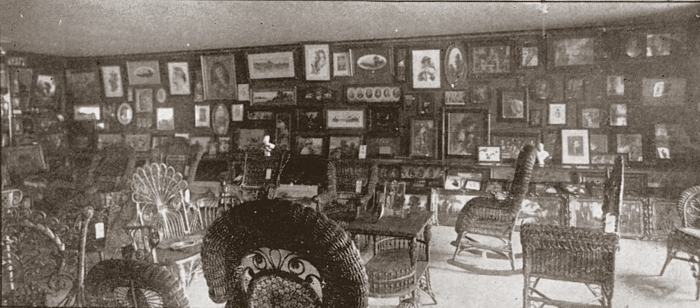 CLICK ON IMAGE FOR A BIG VERSION IN A NEW WINDOW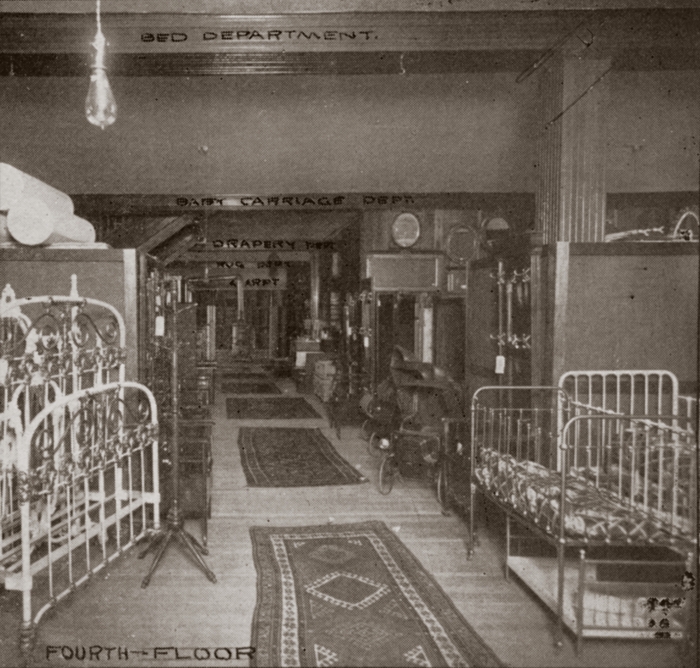 Chair purchased at Curtin's in 1904, still in Helena
Courtesy of Merrill Richey


Business Envelope, 1909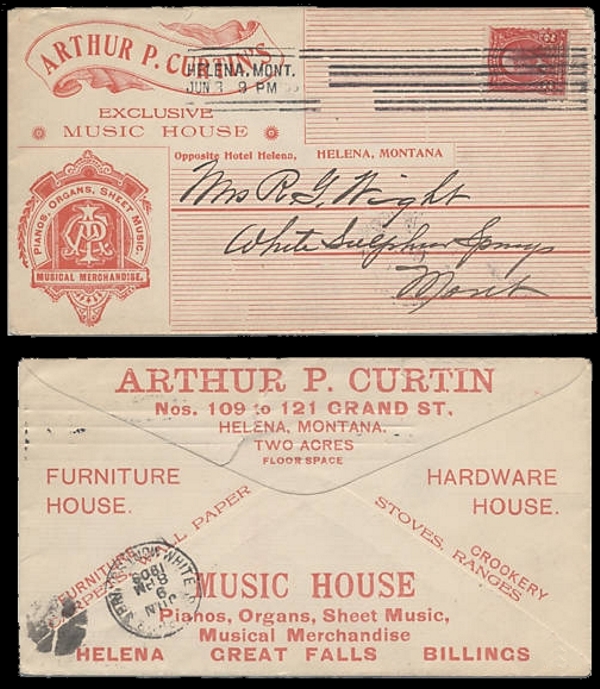 Arthur P. Curtin Retires in 1920
A. P. Curtin Furniture Ad, 1924
The Curtin Co. carried a wide variety of merchandise for the home, including stoves, crockery and glassware, draperies, sewing machines, wallpaper and pianos.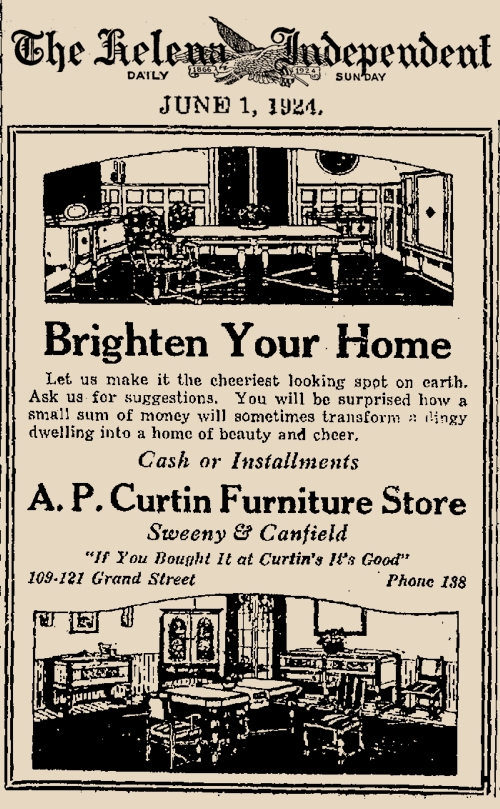 Curtin Music House Located on Sixth Avenue


| | |
| --- | --- |
| | The Curtin Music House operated on Sixth Avenue from at least 1919 to 1924, perhaps longer. If you would like to hear John McCormack's "Three o'Clock in the Morning", as advertised, click here. |
Store Sold in 1938, Became Grand Street Furniture Co.
In 1938, the A. P Curtin Furniture Company was purchased by Lesley Walker and partners. It then became the Grand Street Furniture Company...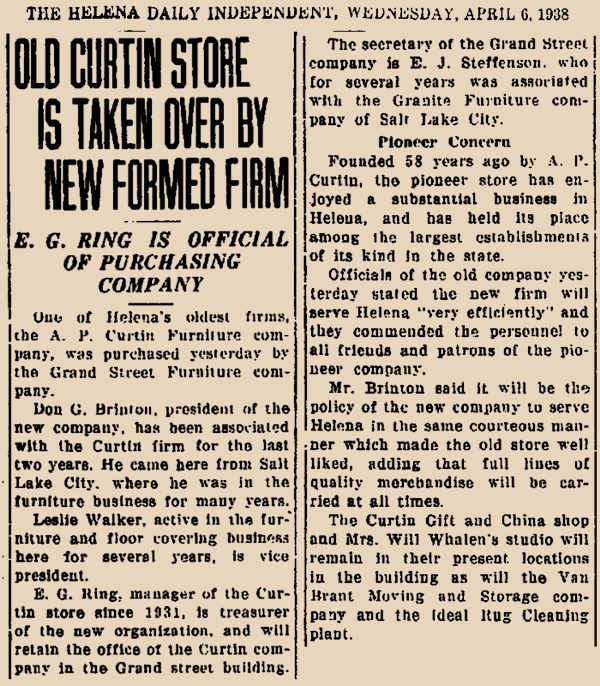 The Curtin Block, Grand Street, ca. 1972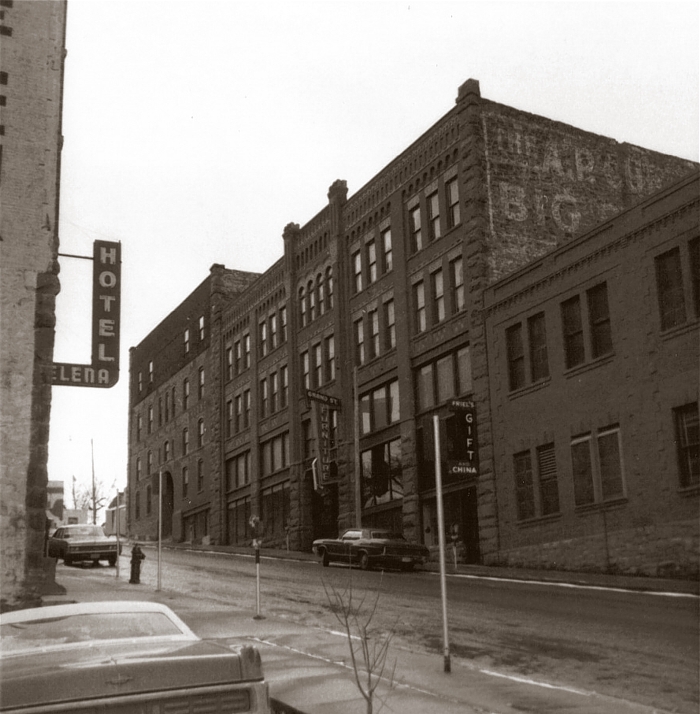 COURTESY OF SEAN LOGAN

Grand Street Furniture and Friel's Gift and China were long-time tenants in the Curtin block when the decision was made by urban planners to demolish the block and eliminate Grand Street. The building was sold by owner Lesley Walker to Urban Renewal in 1972. The building was razed in 1973.
The Curtin Block, Breckenridge Street, ca. 1972

COURTESY OF SEAN LOGAN

Demolition, 1973