Welcome to "Helena As She Was"
Your Award-winning Helena, Montana History Wiki!
Share your Helena-related images and other material via this free educational resource!


Your Help is Appreciated!
This educational website is ad-free and is always free to access, but it takes a considerable amount of time and money to keep it online and growing. We receive no grants or public funding.

If you benefit from this resource, please consider making a small donation, via PayPal, to help with expenses. It is most appreciated!


Hikers atop Mount Helena, circa 1910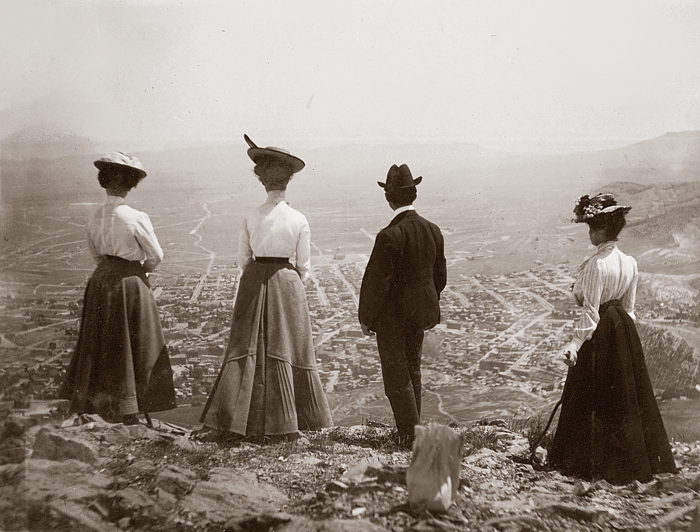 CHARLES J. TIPTON COLLECTION



Since going online in 2006, this site has welcomed more than 112 individual contibutors of Helena-related images, ephemera and recollections. Those good folks, through their interest in history and willingness to share, have made "Helena As She Was" a valuable (and fun) Montana history resource for students, researchers, and those who just want to remember days gone by. The associated Facebook group now has over 9,000 followers.
Edited and published by fourth-generation Helenan Kennon Baird, this site is commercial-free and free to access. There's a short biography of your host at the bottom of this page.
Awards
In 2012, this site was awarded both the Lewis & Clark County Heritage Tourism Council Historic Preservation Award and the Montana Preservation Alliance Director's Choice Technology Award for Outstanding Online Resource.
CLICK ON IMAGES TO VIEW AWARD CERTIFICATES
On behalf of everyone who has contibuted material to this site, I extend heartfelt thanks to the Lewis & Clark County Heritage and Tourism Council, and to the Montana Preservation Alliance for recognizing our efforts.

Working together, we have created a valuable and fun history resource that has been accessed by thousands of people around the world!
Let's keep up the good work!

Love to all,
Kennon Baird
Editor/Publisher


Online History Research Tools I Use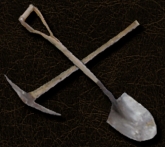 Please click on the pick and shovel to open a new window listing the various online resources I use in compiling the brief histories found on this website.
It's easy to share your Helena-related material via this site! Scroll down this page past "Recent Additions" and the Contributors Roster for more information...

Enjoy "Helena As She Was" on Facebook! Now Over 6,400 Members!
Click the facebook logo and become a fan of this site. Discuss Helena history, receive notification of site updates, and enjoy surprise extras like the Helena History Photo Quiz!

6/28/2017 - Old Brewery Theatre
ADDED ARE PDF FILES OF THE 1967 AND 1968 SEASON PROGRAMS

12/27/2016 -Ringling Bros. Circus, 1902
PHOTOS FROM THE CHARLES J. TIPTON COLLECTION



12/09/2016 - Caird Engineering Works
HELENA INDUSTRY 1895 TO 2014

8/30/2016 - Golden Glow
THE OFFICIAL FLOWER OF HELENA 1919 TO 1926

5/3/2016 - Forestvale Cemetery
THE RESTING PLACE OF OVER 14,000 SOULS. SINCE 1890

3/24/2016 - Log Cabin Grocery
A TINY NEIGHBORHOOD MARKET AT 627 BROADWAY, IN OPERATION FROM 1933 TO 1977. THE LOG BUILDING STILL STANDS

3/13/2016 - Peter Pan Drive-Inn UPDATE
ADDED ARE TWO BEAUTIFUL CA. 1940 COLOR PHOTOS OF THE INTERIOR OF THIS LONG-GONE 'STREAMLINE MODERNE' CAFE

2/7/2016 - Chinese Masonic Temple
IT STOOD AT 306-1/2 WEST MAIN ST. FROM 1897 TO CIRCA 1920.
SOME COLORFUL ARTIFACTS SURVIVE

1/19/2016 - Weiss Cafe UPDATE
ADDED IS A WONDERFUL 1949 POEM ABOUT WORKING AT THE WEISS CAFE, WRITTEN BY WILLIAM C. FORD, A FORMER PORTER AT THE WEISS

11/18/2015 - Model Torpedo Boat 'Wasatch"
TOURING U.S. NAVY RECRUITING TOOL, IN HELENA JUNE, 1920

11/16/2015 - Queen City Meat Market
A BUTCHER SHOP AT 105 BROADWAY, 1907-1908

11/8/2015 - Scotty's Drive-in
A DISTINCTIVE 'GOOGIE' STYLE DRIVE-IN RESTAURANT AT 1250 PROSPECT AVE. IN BUSINESS FROM 1962 TO 1972

11/1/2015 - Marlow Theatre UPDATE
A MAJOR UPDATE OF THE MARLOW THEATRE FEATURE, INCLUDING NEWSPAPER ACCOUNTS OF THE PLANNING AND CONSTRUCTION OF HELENA'S LATE, BELOVED SHOWPLACE; A DESCRIPTION OF THE THEATER WHEN NEW; NOTABLE STAGE PERFORMERS AND MORE

10/7/2015 - Saint Paul's Methodist Church
ST.PAUL'S IS THE OLDEST CHURCH IN HELENA, AND THIRD OLDEST IN MONTANA

8/7/2015 - Last Chance Drive-Inn
SUMMERTIME TREATS AT 2038 N. MAIN FROM 1953 TO 1960

7/29/2015 - 101-103 Jackson St. at Breckenridge
OFFICES AND ROOMS ON THE CORNER, TWO VIEWS FROM CIRCA 1895

7/15/2015 - Family Theatre UPDATE
ADDED IS A RARE FOUR-PAGE VAUDEVILLE PROGRAM FROM 1909

7/15/2015 - Henry Maxwell - 108 E. Cutler St.
A MODEST AFRICAN AMERICAN BUSINESS ON HELENA'S OLD SOUTH SIDE, PHOTOGRAPHED IN THE MID 1890s. SOME FAMILY HISTORY ALSO INCLUDED

7/9/2015 - The Confederate Memorial Fountain UPDATE
ADDED ARE PHOTOS FROM 1946, 1956 AND 2012, ALONG WITH THE 1916 HELENA INDEPENDENT STORY ABOUT THE FOUNTAIN'S DEDICATION, AND OTHER MORE RECENT CLIPPINGS. THE 2015 RENAMING / REDEDICATION CONTROVERSY IS ALSO MENTIONED

4/5/2015 - F. W. Woolworth Co.
ON MAIN STREET 1915 TO 1981

3/31/2015 - The Hanging Tree UPDATE
ADDED ARE PHOTOGRAPHS OF TWO ACTUAL PIECES OF THE HANGING TREE, FROM THE COLLECTION OF THE MONTANA HISTORICAL SOCIETY

3/28/2015 - Weiss Cafe
AT 20 NORTH MAIN ST. 1907-1957
KNOWN THROUGHOUT THE NORTHWEST

3/17/2015 - Columbia Paint Co.
HOUSED IN THE FORMER HOME OF THE MONTANA PACKING & PROVISION CO. ON DODGE AVENUE, COLUMBIA PAINT CO. MADE HIGH-QUALITY FINISHES IN HELENA FROM 1947 TO 2008. THE COMPLEX IS CURRENTLY THE HOME OF THE LEWIS & CLARK BREWING CO.

3/11/2015 - LeGrande Cannon Boulevard
THE SCENIC ROAD ALONG MOUNT HELENA'S NORTH FLANK WAS CONSTRUCTED IN 1907-08, ATOP THE ADANDONED RIGHT-OF-WAY OF THE "BIG HELENA DITCH" THAT ONCE BROUGHT MUCH-NEEDED WATER FROM TEN MILE CREEK TO THE PLACER DIGGINGS IN HELENA

1/29/2015 - KPFA/KXLJ Radio & TV UPDATE
ADDED IS A 1936 PHOTO SHOWING CONSTRUCTION OF THE KPFA/KXLJ LOG CABIN STUDIO ON ELEVENTH AVENUE. ALSO SEVERAL NEWSPAPER CLIPPINGS AND AN IMPROVED LOCATION MAP

11/30/2015 - City Cemetery
HELENA'S FIRST CEMETERY WAS LOCATED DOWNTOWN

1/29/2015 - The Hanging Tree UPDATE
DEBUNKING THE SO-CALLED 'HANGING TREE'
LOCATED IN CLANCY, MONTANA

1/25/2015 - Montana Historical Society UPDATE
ADDED IS A NEW FEATURE ABOUT THE 'MERCI TRAIN' BOXCAR GIVEN TO MONTANA BY THE FRENCH GOVERNMENT IN 1949. ALSO, MORE ABOUT THE KEELBOAT MANDAN, WHICH WAS ONCE DISPLAYED AT THE MUSEUM

1/19/2015 - 1893 Helena High School UPDATE
ADDED ARE SEVERAL NEWSPAPER CLIPPINGS, INCLUDING A DETAILED DESCRIPTION OF THE INTERIOR OF THE BUILDING, AND HOW CONSTRUCTION WORKERS MADE A GRIM DISCOVERY

1/19/2015 - Fort William Henry Harrison UPDATE
ADDED ARE SEVERAL NEWPAPER CLIPPINGS, PHOTOS AND INFORMATIVE LINKS

1904 Federal Building
NOW THE CITY-COUNTY BUILDING

1883 View of the City
A LARGE, DETAILED VIEW OF THE BRIDGE (STATE) STREET NEIGHBORHOOD, 'CATHOLIC HILL' AND BEYOND. PHOTO BY F. JAY HAYNES, COURTESY OF THE SEAN LOGAN COLLECTION

The Millegan Ranch
THREE GENERATIONS WORKED THE LAND, BEGINNING IN 1865

Frontier Town
THIS FONDLY-REMEMBERED TOURIST ATTRACTION ATOP MACDONALD PASS WAS A GRAND EXAMPLE OF AMERICAN FOLK ART. IT WAS ESSENTIALLY HAND-BUILT BY ONE MAN, JOHN R. QUIGLEY, JR. HUGE THANKS TO KITTY ANN QUIGLEY TAALER FOR MAKING THIS FEATURE POSSIBLE.

Panoramic View of Downtown, circa 1911
LOOKING WEST FROM THE GRANDON HOTEL. SCANS OF THREE NEGATIVES, COURTESY OF WENDI KOTTAS PETERSON, WITH PANORAMA PHOTO-STITCHING BY SEAN LOGAN

Old City Hall
A CENTER OF ACTIVITY ON SOUTH MAIN FROM 1885 TO 1935.
IMAGES AND HISTORY CONTIBUTED BY HELENA FIRE CHIEF SEAN LOGAN

Rio/Vigilante Theatre
COURTESY OF TOM MULVANEY AND THE TED KIRKMEYER COLLECTION, WE PRESENT SEVERAL LOVELY IMAGES OF THIS DOWNTOWN ART DECO CINEMA, ALONG WITH AN EXPANDED HISTORY OF THE BUILDING -- WHICH STILL STANDS AT 335 NORTH LAST CHANCE GULCH

The Marlow Theatre
ONCE HELENA'S SHOWPLACE, THE BELOVED 1918 THEATRE WAS DEMOLISHED DURING HELENA'S 1970s 'URBAN RENEWAL' PROGRAM

The Parrot Confectionery
VIRTUALLY UNCHANGED SINCE THE 1930s, THE PARROT STILL "TALKS FOR ITSELF" ON LAST CHANCE GULCH

The Old Brewery Theatre
A NOTED SUMMER STOCK THEATRE ONCE HOUSED IN THE OLD CAPITAL BREWERY BUILDING ON WEST MAIN. DESTROYED BY 'URBAN RENEWAL' IN THE 1970S

Lewis & Clark County Fairgrounds
ONCE THE HOME OF THE TERRITORIAL AND STATE FAIRS. THE HISTORIC RACETRACK DATES FROM 1870

House of Wong
DECADES OF POPULAR CHINESE FARE, INCLUDING THOSE MEMORABLE
PORK NOODLES

Annotated 1890/91 View of Chinatown
and the Old West Side
PHOTO COURTESY OF SEAN LOGAN. THE ANNOTATIONS SHOWING LANDMARKS ARE DERIVED FROM VARIOUS SOURCES. CLICK HERE TO VIEW/DOWNLOAD A NON-ANNOTATED VERSION

A Tribute to Broadcaster Al Johnson
A VERSATILE ARTIST AND TRUE GENTLEMAN, AL JOHNSON WAS THE PREEMINENT VOICE OF HELENA RADIO FOR NEARLY HALF A CENTURY. SCROLL DOWN THE LINKED PAGE FOR A TRIBUTE TO AL, INCLUDING RARE PHOTOS AND AUDIO. Special thanks to Walli Johnson and Wally Peel

The Fire Tower - "Guardian of the Gulch"
HELENA'S SYMBOL HAS A COLORFUL HISTORY

"Dear Old Montana" - Play it in mp3!
WRITTEN IN 1931 BY HELENA SISTERS GENEE AND MIMI MILLIGAN,
"DEAR OLD MONTANA" WAS DEDICATED TO THE 22nd LEGISLATIVE
ASSEMBLY. THE SHEET MUSIC PICTURED WAS INSCRIBED BY THE
SISTERS TO "DADDY" REEVES, AN EARLY HELENA MUSIC EDUCATOR
AND IMPRESARIO. SCROLL DOWN THE LINKED PAGE TO READ ABOUT
MR. REEVES, THE MILLIGAN SISTERS, AND TO PLAY THE SONG

1894 Williams Street Bridge
THIS LOVELY IRON PONY-TRUSS BRIDGE WEST OF HELENA
WAS REMOVED IN THE SUMMER OF 2009. SCROLL
DOWN THE LINKED PAGE FOR SIX 2004 VIEWS OF THE BRIDGE,
COURTESY OF THE LIBRARY OF CONGRESS. ALSO, HISTORIAN
JON AXLINE'S EXCELLENT 2005 HISTORIC AMERICAN ENGINEERING
RECORD PAPER ABOUT THE BRIDGE AND ITS ENVIRONS

PLUS: THE WILLIAMS STREET BRIDGE IN ART -- A STRIKING
PASTEL PAINTING OF THE ROMANTIC BRIDGE BY NOTED HELENA ARTIST
KATHRYN FEHLIG

Dorothy's Rooms ~ Helena's Last Bordello
RARE PHOTOGRAPHS OF THE INTERIOR, AND CLOTHES WORN BY THE GIRLS

Link to Historic Helena Fire Dept. Photos
CAPTAIN SEAN LOGAN OF THE HELENA FIRE DEPARTMENT IS POSTING
TO A FACEBOOK GROUP A BEAUTIFUL SELECTION OF PHOTOGRAPHS, INTERVIEWS AND OTHER MATERIAL FROM THE HFD ARCHIVES. IT'S A
MUST-SEE FOR THOSE INTERESTED IN HELENA'S HISTORY.

MANY THANKS TO CAPT. LOGAN AND THE HFD FOR SHARING THEIR OUTSTANDING ARCHIVE!

"Helena - City of Gold" VIDEO DOWNLOAD - 27:24


A promotional film produced in 1973 by the Helena Chamber of Commerce.




HELENA'S HISTORY, RECREATONAL ACTIVITIES AND COMMERCE ARE HIGHLIGHTED THROUGH THE CHARACTER OF BOB STANLEY, ONE OF THE 'FOUR GEORGIANS' WHO DISCOVERED GOLD IN LAST CHANCE GULCH IN 1864. STANLEY SUDDENLY FINDS HIMSELF IN HELENA IN 1973, AND IS BOTH BEDEVILED AND AMUSED BY MODERN LIFE




VIDEO COURTESY OF KITTY ANN QUIGLEY TAALER.

Open with realPlayer.

The Oct. 10 2006 Helena Independent Record story about this website

4/16/2012 - Beartooth NBC - Helena
A SHORT VIDEO FEATURE ABOUT THIS WEBSITE, PRODUCED BY
KRISTIN PRICE

These good folks have all shared their Helena photographs, ephemeria and memories via this site.

If you enjoy "Helena As She Was", these are the people to thank!
Tim Kuney
Scott Nelson
Ray Cumming
Laura Blumenthal
Charleen Spalding
Vic Reiman
Bill Higgins
Kitty A. Quigley Taaler
Don Hoffman
Kathleen Ely
Kirby Lambert
Chuck Jezick
Joe Munzenrider
Anonymous (3)
Janet Stellmon
Sidney Armstrong
Gerry Early
Wes & Carol Synness
Sister Dolores Brinkel
Charlie Beaton
Nancy Goodspeed
Darcy O'Dell
Pamela Attardo
Blake Gardiner
Jeff Sherlock
Don Cornish
David Hull
Tom Kilmer
The Bisom Family
Chris Warren
Patrick Ryan
Dennis Dickert
Cathee Crapo
Inez Slayman
Derek Evers
Ralph Beer
Kathryn Fehlig
Michael E. Holmes
Ellen Baumler
Kathleen Daniusis
Linda Beattie Anderson
Wally Peel
Dan Duke
D. R. Stinson
Orchard Lakes School
Lisa Kennedy

Carol & Charles Anderson

Jason Francis
Rowena Clarke Fulk
Bob & Susie Lindeberg
Tim Rusek
Frank Cuta
Bob Guffey
Roy E. Millegan, Sr.
Virgie M. Baird
Dave Thomas
Mike Millegan
Judy Bakke
Kerry Brown
Patty Dean
Steve Andre
David Marriot
Keith Nay
Tom Mulvaney
Jack Womack
David Burton
Marilyn Lamb Roberts
Chief.Sean Logan
The Helena Fire Dept.
Intermountain
Childrens Home
Vivian Hayes
The Ray & Phil Jezick
Collection
G. B. Carson
Patti Casey Scott
Dave Dubé
Danny Larson
Jeff Wong
Susie Morrison
Annah Smith
Patricia Rogers Glisson
J. M. Cooper
The George Huber
Collection
Walli Johnson
Vince Moravek
Aub Kirkland
Tana Dearborn
Rhonda Wilson
Jodie Miller
Monty Cowles
Ray Lindsey
Robin Evans

Diane
Macaraeg-Langenfus

The Joyce Oliva-Anderson Collection

Robert Noel Clarkson
Wanda Power
Daniel Sullivan
Deb Winston Bushnell
Gail Hatch
Kathleen Kinney
Terese Penix
Paul Daniels
Steve Moody
Jean Allen Davis
P. Christiaan Klieger
The Family of
Gertrude Haight Miller
Roger Liedle
Vicki Pawlitschek
Janet Abrams
Wendi Kottas Peterson
Jerry Hopkins
John and Rosie Crocker
Craig Kirwin
Connie Ferriter
Al Ballard
Jan Fusco
Loretta Wallace Smith
Phil Gunn
Trudy Erickson
Helen Margaret Grant
Collection of the late
Henry W. Jorgensen
Maxine Gilmour
Doug and Kathy Lindgren
Calvin Schneckloth
Clint Vincent
Myrtle Prohaska
Richard Smith
Rich Weddle
Bill Clarkson
Roberta Zieske
Colleen McCarthy
Cathy Green
E. O. Kindschy, Jr.
Mike Hausler
Darrell Beckstrom
Greg Logan
June Virag
Diane Stavnes,
Helena Civic Center
Richard Alberts
David Poor
Stephen A. D. Hahn
Peggy Flynn
April Coen
Peter Brown
Montana SHPO

Chuck Siefert
Montana Memory Project
Rita Cross
Autumn Barnett
Lorilei Cochran
Jerry Walker
Terry Wareham
Shannon
Matthies-Callahan
Annell Fillinger
The Earl Jacoby Family
Marla Jacoby
Jack Frost
Montana Military Museum
Ron Haraseth
Tom Stockdale
Collection of
William Wallace Shropshire
Collection of
Lee Hoyt Larison

Betty Borsberry Foster

Patrick Foster

The Ann and John Fay
Collection
Kally Porrini
Shawn Ratchford
Yvonne Proul Hufford
Bernadette Powers
St. Paul's United Methodist Church
Tim Holmes
Dodie Hohn
Mickey Czerniski
William C. Ford
Kevin Lordemann
Jack Rudio
Paul E. Paulsen Jr.
Dawn DeHart Lofthouse
Guy Duncan
Forestvale Cemetery
Richard Spaulding
John M. Barrows
James Nuss
Kevin Fitzgerald
Gail Von Tersch Brown

Sharing Your Photos & Recollections
MAIN ST. LOOKING SOUTH, ABOUT 1913 • COURTESY OF WES & CAROL SYNNESS
If You Have Images of Helena to Share,
Simply Contact Me Via E-mail !

Please try to include the word "HELENA" in the subject line of your first email, so it won't be mistaken for spam and accidentally deleted.
Usually, images are scanned and e-mailed to me by contributors. Contributors will occasionally mail CDs with photos on them. When those methods aren't practical, the actual photos or other materials are sent to me via U. S. Mail. I scan the material and return it, paying for insured postage both ways. I can scan photographs, slides and negatives.
I will credit your contributions (if you so desire), and will also add your personal recollections to the material you send. I can't offer monetary compensation for images sent in, but website and/or email links may be added to your contributions and to your name on the home page Roster.

The emphasis is on old photographs and other images of businesses, schools, churches, neighborhoods, streets, events and other subjects of GENERAL INTEREST. I'm also interested in old Helena advertising and promotional ephemera.
A Library, Not an Archive
This is a living library, not an archive, so please be advised that your images will be in the PUBLIC DOMAIN when they're published here, which means they'll be up for grabs by anyone who wants to use them for non-commercial purposes. My outlook is that it's better for people to see, use and learn from such pictures than it is to let them languish in drawers or old albums. In that spirit, I've included many of my own photographs in the site, along with numerous postcards, etc., from my collection. I acquire Helena-related images and ephemera for my own collection as my budget allows.
This website is a ONE-MAN OPERATION, but I endeavor to add all material sent to me in a timely manner. Occasionally, I will hold material until I can expand the story using online newspaper archives and other resources. I stay in contact with contributors.
ABOUT PHOTOGRAPHS OF PEOPLE

Your Great Grandmother Viola was no doubt a beautiful person, but please limit submissions of photos featuring people to those which show them in a broader HELENA-RELATED CONTEXT. No studio portraits.

Please avoid snapshots of people which show little or nothing of the city.
"GENERAL INTEREST" is what to keep in mind when selecting your submissions. THANKS!

This Site is Hosted by an Actual Helena Native!

Kennon Baird • Editor and Publisher
Kennon Baird's pioneer Great Grandfather, Wallace Millegan, began ranching in the Helena Valley in 1865, coming by way of Bannack and Blackfoot City. The Millegan homestead was the first in the Helena Valley, and 13th in the Territory of Montana.
Ken was born in 1950, at the old St. Peter's Hospital on Logan Street. He lived in Helena until 1972, attending Kessler School, C. R. Anderson School, Helena Junior High, and Helena High School. Ken spent many years working in Houston, Texas, where he also studied design at the University of Houston. In 1998, Ken moved to the San Francisco Bay Area with wife Kathleen, who is a business systems analyst for a biotech company.

Ken enjoys art, history, writing, music and gardening. He's a member of the Sons and Daughters of Montana Pioneers and the Montana Historical Society.
"Into my heart an air that kills
From yon far country blows:
What are those blue remembered hills,
What spires, what farms are those?
That is the land of lost content,
I see it shining plain,
The happy highways where I went
And cannot come again."

- Alfred Edward Housman, A Shropshire Lad

DID YOU FIND AN INACCURACY?
If you spot an inaccuracy or wish to add information, please don't hesitate to contact me. I want this site to be as accurate as possible. If you have questions or comments about the structure of the site in general, please write.
Please enjoy your visit to Helena, the Queen City of the Rockies...as she was
DISCLAIMER ...This site is educational and non-commercial in nature. To the best of my knowledge, the images presented on these pages are either in the public domain or are used in accordance with Fair Use practices. If you have concerns about this, contact me.