Dorothy's Rooms • 19½ South Main
Helena's Last Bordello ~ Closed 1973
Dorothea Ione Putnam, AKA Dorothy Baker, 1915-1973. Colorized photo from the 1933 Great Falls, Montana High School yearbook.



The Jackson Street Entrance to Dorothy's Rooms, circa 1972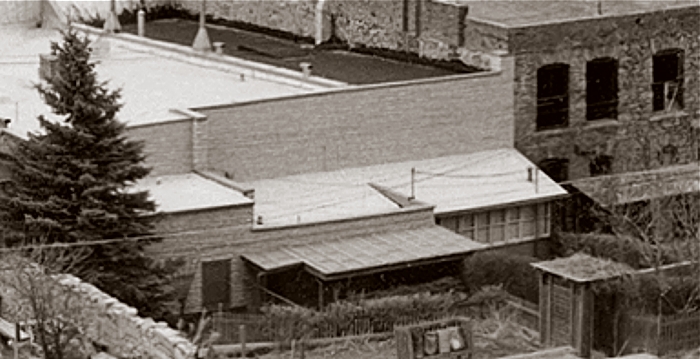 COURTESY OF J. M. COOPER - DETAIL OF LARGER IMAGE - ©2009 BY J. M. COOPER



Dorothy's Rooms from Main Street


The white two-story building between the Novelty and Boston Blocks was Dorothy's Rooms, for many years a popular bordello with a reputaion for cleanliness and honesty. The entrance was in the rear, on Jackson Street. The above photo is from the late 1970's, well after Dorothy was closed down.
Dorothy Baker (Sept. 30, 1915 - May 14, 1973) took over the 19-1/2 South Main location in the mid-1950s from Ida Levy, who had operated there for decades. Levy, probably a native of New Jersey, was busted by G-Men for alcohol violations during Prohibition (1920-1933), but stayed in business.

Dorothy Baker was well-liked and respected in Helena. She died on May 14, 1973, at the Montana Deaconess Hospital in Great Falls, Montana, after suffering a stroke. Her occupation, as noted on her death certificate, was "homemaker".

Dorothy Baker Praised in the Press

Interior Photos of Dorothy's Rooms, 1973

The following photos of the interior of "Big Dorothy's" are from the collection of Wally Peel, who took them after the death of Dorothy Baker in 1973, just prior to the public auction of her belongings.

As Wally tells it...
" When Big Dorothy passed away in 1973, her family decided to auction her belongings off. My friend Jack Hargrove was hired to do the job. One evening he and I went up there to see all the items he would be selling. I brought a camera and took some photos. I would not claim that these are the only pictures ever taken there, but I would venture to say they are at the very least quite rare. These are interior photos of her establishment exactly as it was when they closed her down."
1973 Auction Flyer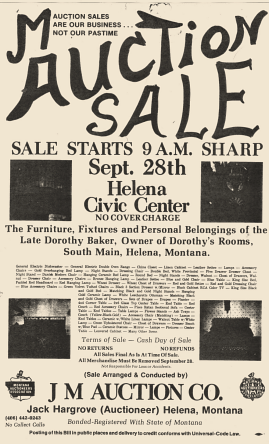 COURTESY OF WALLY PEEL
The Fabled Round Bed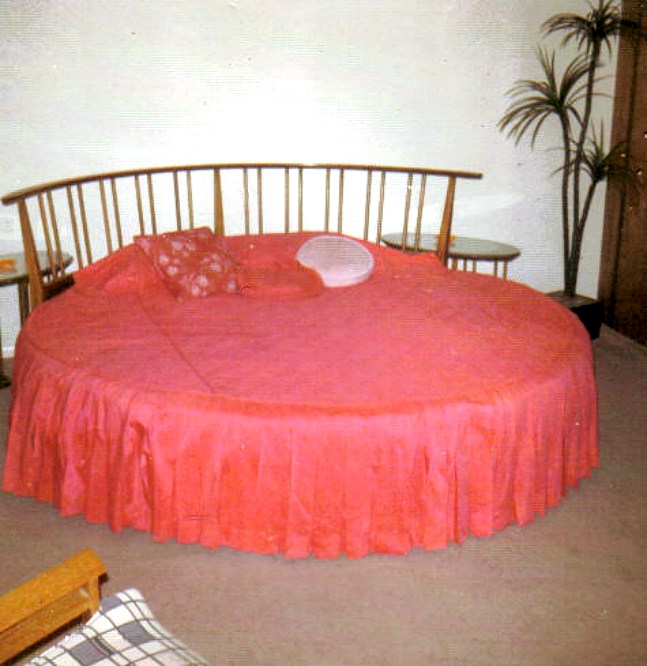 COURTESY OF WALLY PEEL




A Former Patron of Dorothy's Remembers...

"Thank goodness walls can't talk. But they do speak, in these wonderful photos, since Dorothy had a gift for a certain mobile home motif of interior decorating that created the feeling of wandering through the prop rooms in the Old Brewery Theater.
"The place was a maze of cheap furniture, space-age lamps, wall paper with sprinkles, gilded mirrors in unusual locations, and, of course, the slightly "off" ladies, who scampered about on high-heeled slippers with pompoms on the toes. The round bed looks all too familiar, in a deeply burning kind of way. But those rooms were a local boy's rite of passage, at least for those of us who did not stay home Friday nights to practice the bassoon.
"The experience was a tad expensive if a lad was stacking hay at a nickle a bale, but we paid up and blessed Dorothy in our most secret hearts for what love she had to offer."
Shades of Blue Made This Room an Exotic Oasis

COURTESY OF WALLY PEEL

A Gas Fireplace Added a Warming Glow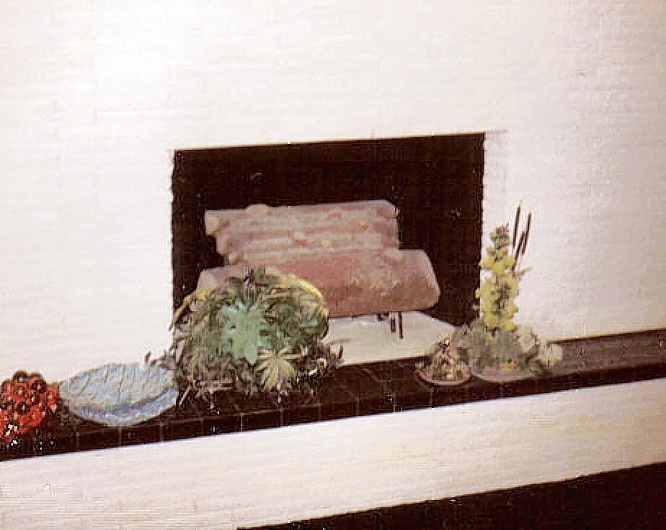 COURTESY OF WALLY PEEL


Dorothy's Rock-Ola Jukebox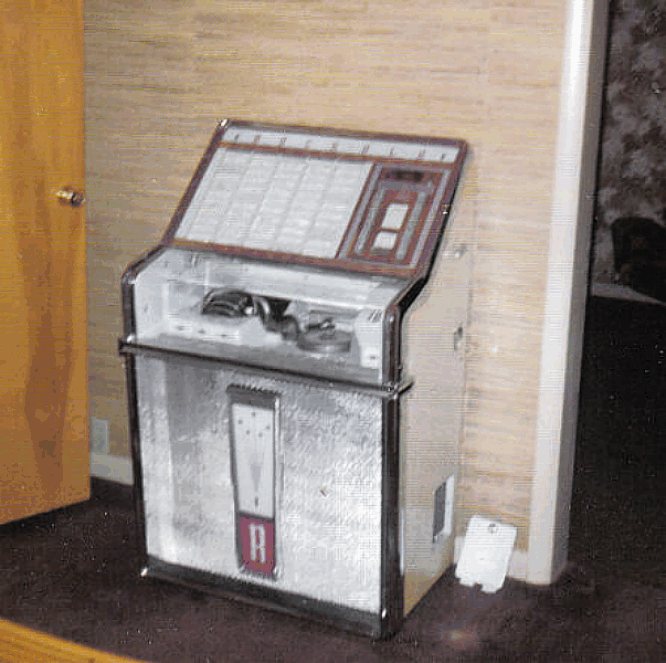 COURTESY OF WALLY PEEL

"I Wish I could remember the songs that were on it. Some of the titles were pretty funny, given the circumstances." -- Wally Peel
A Common Area of the Establishment


COURTESY OF WALLY PEEL

Oriental Charm

COURTESY OF WALLY PEEL

Dresser in the Oriental Room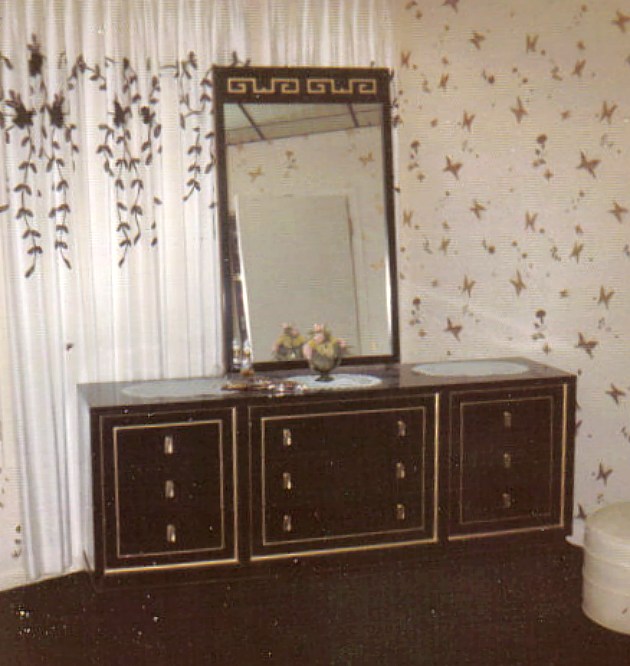 COURTESY OF WALLY PEEL




This Room Had the Look of a Valentine's Day Card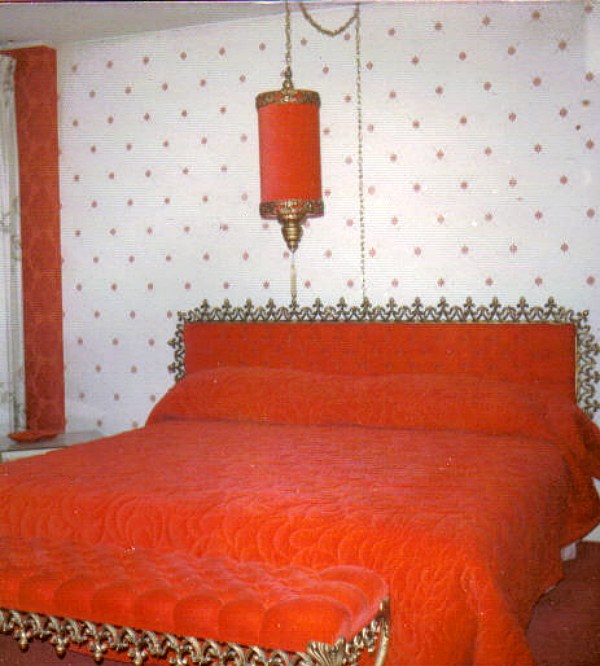 COURTESY OF WALLY PEEL

Red Flocked Wallpaper -- A Classic of Bordello Decor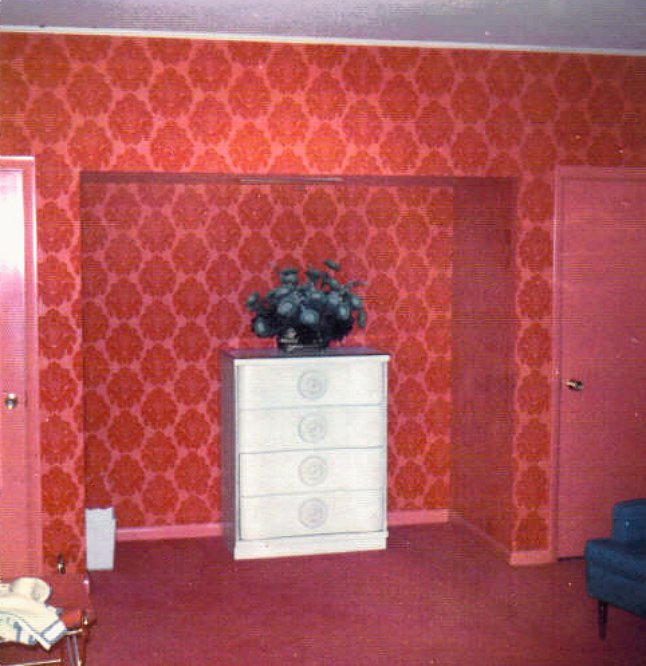 COURTESY OF WALLY PEEL

Historian Ellen Baumler in Dorothy's Bathroom, 2012

ELIZA WILEY, HELENA INDEPENDENT RECORD


Dorothy's Alarm Light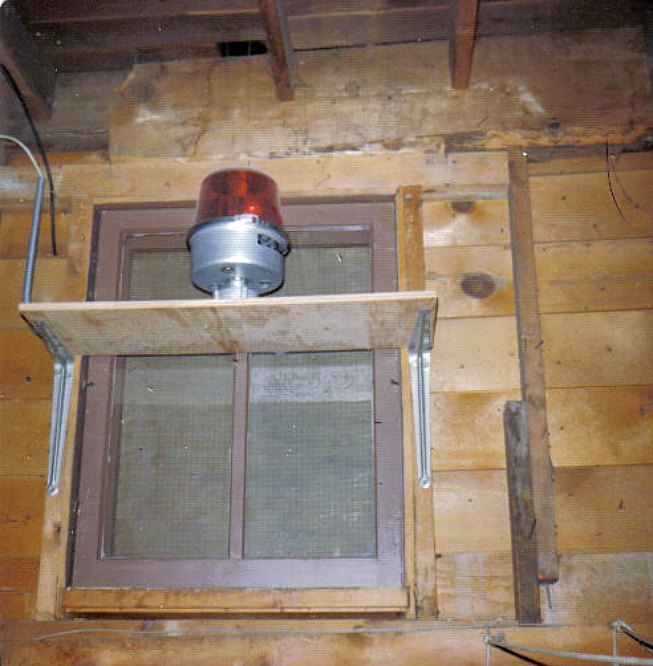 COURTESY OF WALLY PEEL

Wally Peel explains...

"This light was mounted on a shelf in a small space just off what I was told was a sitting room Where her customers waited. By the door to that space there was a light switch. When Dorothy had trouble with a customer, she would turn the switch on, and the red light would start flashing, sending a beam out into the alley, signaling that she needed help. Since the light was in another room, customers had no idea help was on the way. The light looks familiar. Where did she get it? You tell me."
Garments Worn by Dorothy's Girls, 1970s

COURTESY OF THE MONTANA HISTORICAL SOCIETY MUSEUM COLLECTION