Capital Hill Mall
1600 11th Avenue
Helena's First Mall Opened in 1965
Demolished in 2019 After a Long Decline
Independent Record tabloid section, Feb. 28 1965.
The design of the first Capital Hill Shopping Center sign was pure 1965.
"The Exciting Ease of Ready Access"
1965 Newspaper Ad
Mall Directory, 1965


Capital Hill Shopping Center store guide, Feb. 28 1965

1. Hennessy's Store
7. Hal Wheat Real Estate and Insurance
13. Beneficial Finance
19. Mildred-Hazel Shop
2. Hennessy's Beauty Shop
8. Trethewey's Music Box
14. Knox Flowers
(later Tony's Lounge)
20. Jorud's Hallmark Shop
3. Three Sisters
9. Super Save Drug Center
15. The Penland Company
21. Leaf Lingerie
4. K-G Men's Store
10. Capital Hill Barber Shop
16. Albertson's Food Center
22. Zale's Jewelry
5. A-B-C Kiddies Shop
11. Service Cleaners
17. Western Auto Supply
23. 4-B's Cafeteria
6. Gamer's Shoes
12. Dr. L. L. Schneider, Dentist
18. Four Seasons Shop

24. Schiff Shoes & Al Svingen Insurance
Capital Hill Mall from Prospect Ave., 1968

COURTESY OF SEAN LOGAN
CLICK ON IMAGE TO ENLARGE IN A NEW WINDOW



Capital Hill Mall, 1976


COURTESY OF JOHN and ROSIE CROCKER
Capital Hill Mall Interior, circa 1980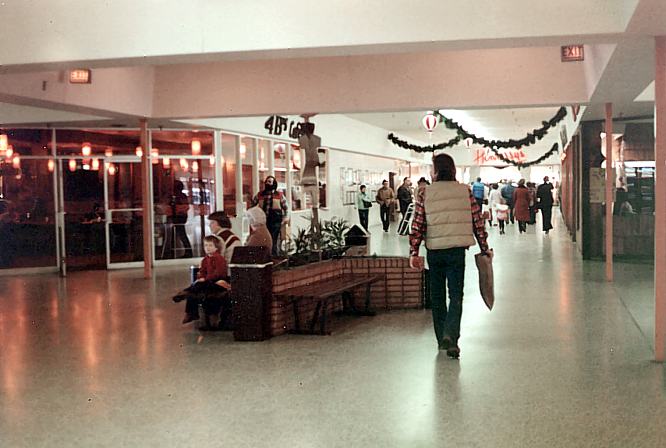 PHOTO BY KENNON BAIRD
The Mall has seen several additions and a long parade of retailers over the years. Hennessy's and the 4-B's Cafeteria and were still operating when this photo was taken...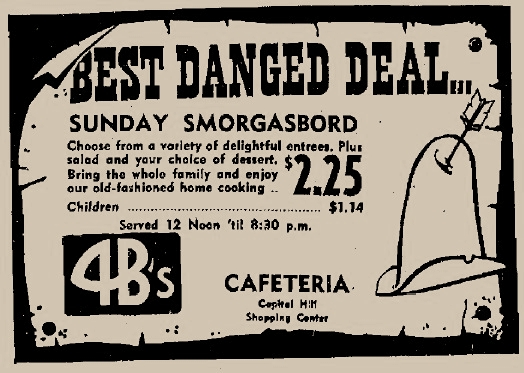 1971 newspaper ad.
Mall Entrance to Hennessey's, 1984

PHOTO PROVIDED TO THE INDEPENDENT RECORD BY CAPITAL HILL MALL, 2/27/2010
Hennessy's became Dillard's when that company bought Hennessy's parent company, Mercantile Stores Co. Inc., in 1998. Dillard's announced the closing of the Capital Hill Mall store in February of 2010.

Mall Entrance to Hennessey's / Dillard's, September 2011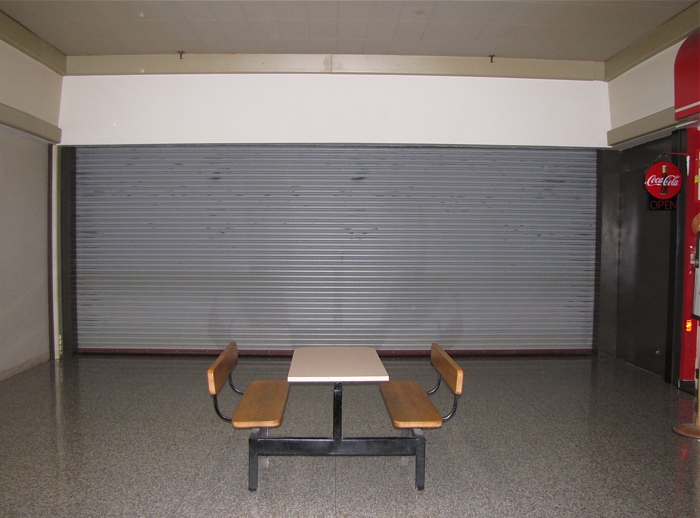 PHOTO BY KENNON BAIRD



Vacant Stores in Capital Hill Mall, September 2011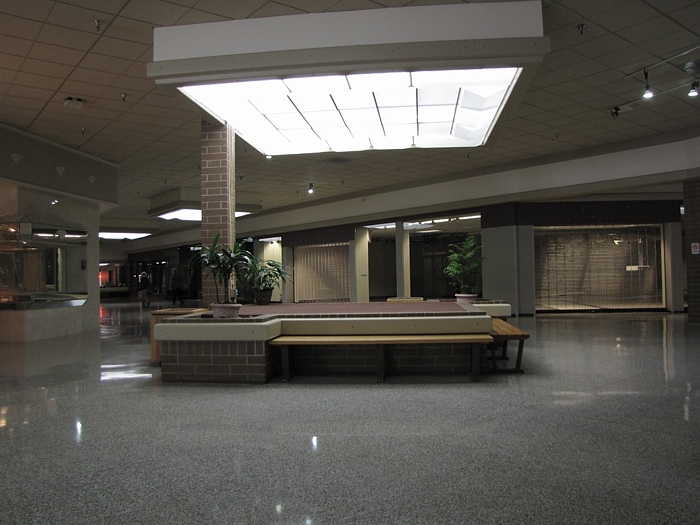 |
PHOTO BY KENNON BAIRD
Aerial View of the Dead Mall

CLICK ON IMAGE TO ENLARGE IN A NEW WINDOW

Demolition of the Mall, February 2019



THE INDEPENDENT RECORD • THOM BRIDGE
Leveled, June 2019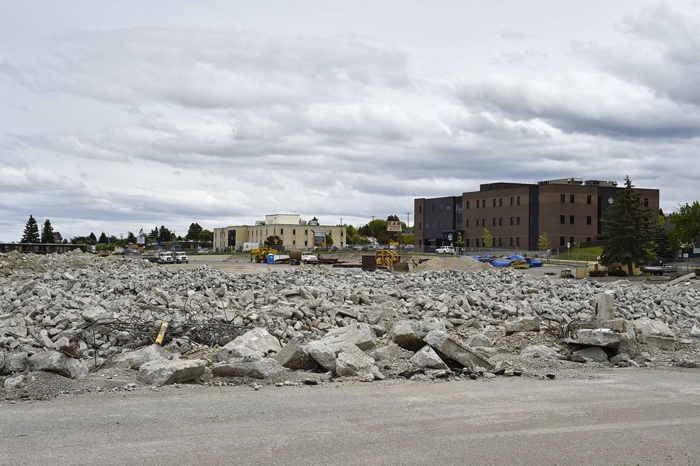 THE INDEPENDENT RECORD • THOM BRIDGE

Last Remnant of the Mall
January 27, 2022
Photograph by Tom Kilmer