Hi-Way Market
Formerly Cramer's Trading Post
Cramer's Trading Post, 916 Poplar, 1936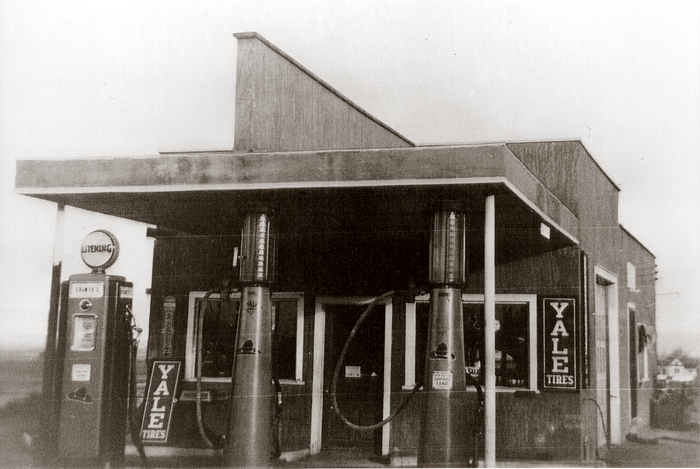 COURTESY OF DODIE HOHN
CLICK ON IMAGE TO OPEN A BIG VERSION IN A NEW WINDOW
Located at 916 Poplar and N. Last Chance Gulch, the Hi-Way Market was a handy stop on the way to Canyon Ferry or Lakeside. The combination market and service station was opened in 1935 by Arthur Cramer as Cramer's Trading Post. Cramer also operated a livestock auction, held south of the market on National Avenue. There was also a small trailer park north of the market. Jimmy Hopkins and John Smovir (1888-1976) took over in 1949. The store closed early in 1970.

Here is Arthur E. Cramer's obituary from the Independent Record, 1954...
Plaster Advertising Plaque, 1940s
Approx. 5.5" x 3.75"

COLLECTION OF KENNON BAIRD
Name Changed to Hi-Way Market, 1949


Newspaper Feature About North Side Businesses, 1951
The original building was remodeled and enlarged over the years.