Hustad Shopping Center
1088 Helena Ave.



The Hustad Center is still in business at 1088 Helena Avenue. It opened in the fall of 1956. During the 1950s-60s, it was home to Buttrey Foods, Super Save Drugs, Marshall-Wells, a laundromat, a shoe repair shop, a candy store, a bakery and other enterprises. There was a small Little Chief gas station on the east side of the lot. If you have a better vintage image of the center, please let me know.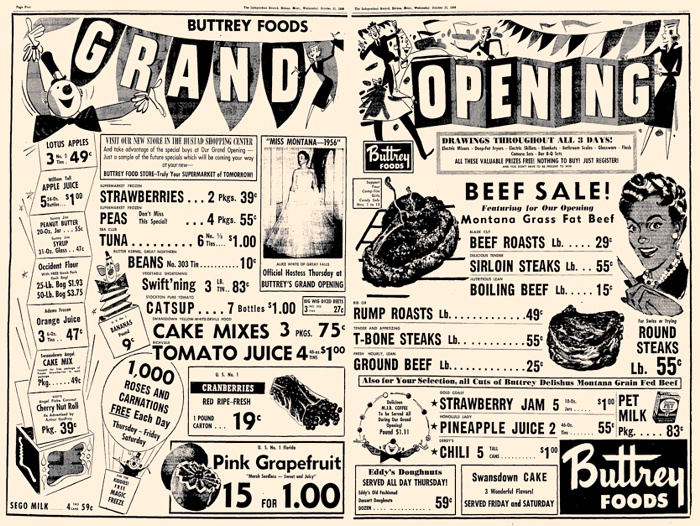 Two-page Independent Record display ad for Buttrey Food's grand opening in the Hustad Center, Oct. 31, 1956. Prior to moving to the Hustad Center, Buttrey's was located at 13th and Jackson.
Marshall-Wells



COURTESY OF THE BISOM FAMILY • CLICK ON THE IMAGE FOR A LARGER VIEW
The Marshall-Wells store in the Hustad Center opened on Nov. 1, 1956. Marshall-Wells was a Michigan-based hardware concern, which at its peak in the mid-1950s serviced approximately 900 independently-owned retail stores bearing the Marshall-Wells name, and 6,000 independent dealers.

The Helena store was in business from November of 1956 to December of 1966. It was owned and operated by William & Barbara Bisom.
Former Marshall-Wells Storefront, 2011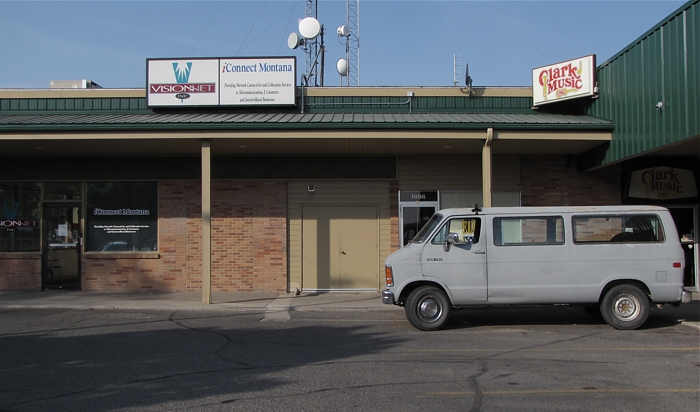 PHOTO BY KENNON BAIRD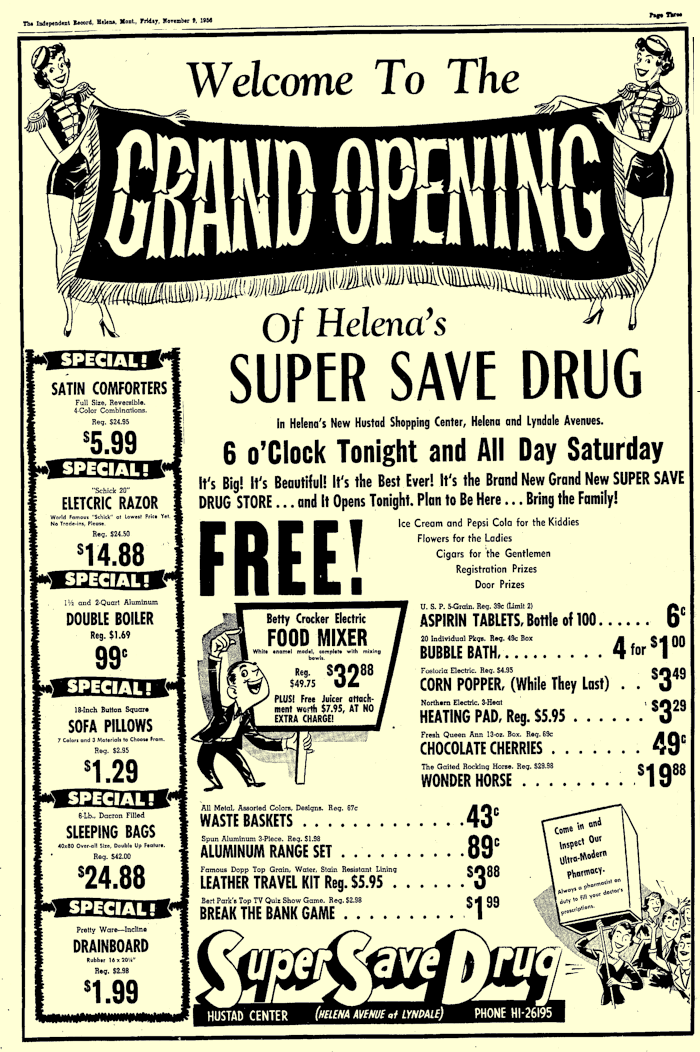 Independent Record display ad, Super Save Drug, Nov. 9, 1956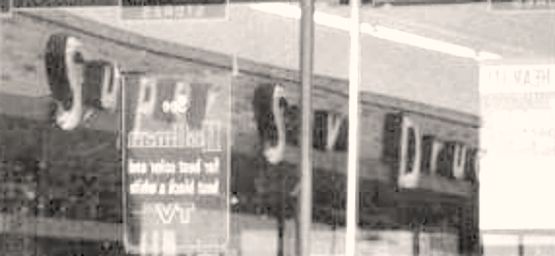 The Super Save Drug sign, reflected in Marshall-Wells' window.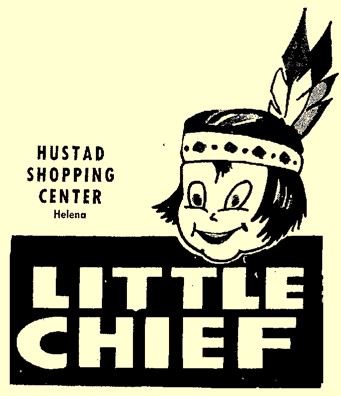 Little Chief Gas logo.