Les Jorud ~ Jorud Photo Shop
Prolific Photographer Documented Helena's Growth
and Helped Preserve her Past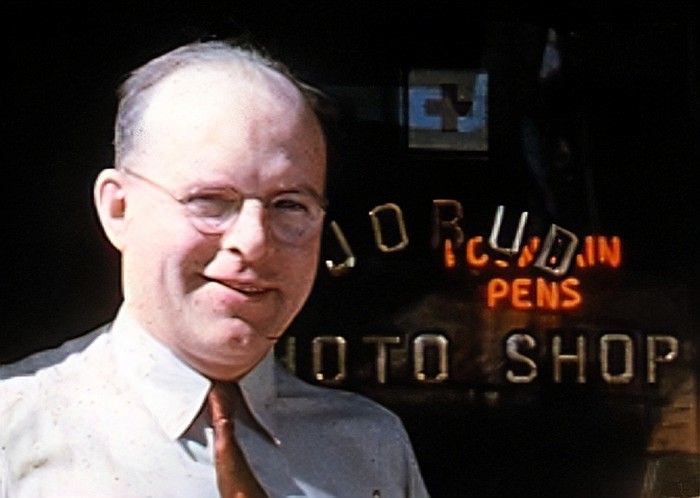 DETAIL OF A KODACHROME SLIDE BY MAXINE GILMOUR, COURTESY OF RICHARD SMITH
EARLY 1940S
Leslie H. Jorud (September 19, 1899 - August 21, 1977) photographed in front of his shop at 320 North main in the mid-1940s.
For photography of all kinds, Les Jorud was the go-to man in Helena for decades. Numerous examples of his work can be seen throughout this website. His huge lifetime collection of images now belongs to the Montana Historical Society, and is a priceless record of life in the Helena area. We, and future generations of Helenans, owe a great debt to Les.

Les Jorud with Camera, about 1936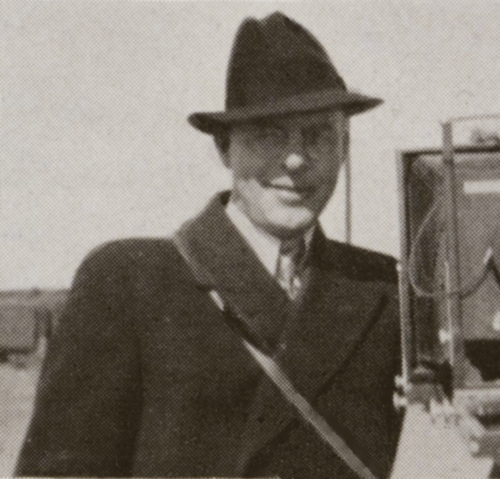 FROM THE 1937 HELENA HIGH SCHOOL "VIGILANTE" YEARBOOK



Les Jorud Photographing a Solar Eclipse
North of Townsend, Montana
July 9, 1945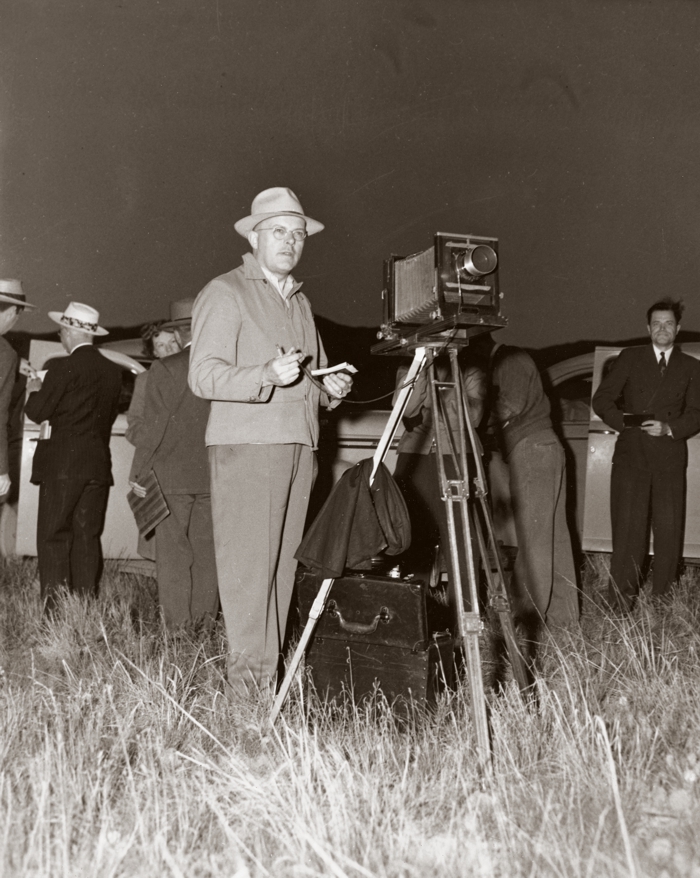 KENNON BAIRD COLLECTION
Largely self-taught, Jorud began his career when he was only 15 years old, developing film for Parchen Drug. He went into business for himself in 1919, finally retiring in 1969. An excellent recap of Jorud's career was published in the Independent Record in 1955. It is presented here in PDF format; click on the images below to open the files...