The Grand, at the corner of State and Joliet, Nov. 17 1935, showing earthquake damage. During the gold-rush era, it was owned by Josephine "Chicago Jo" Hensley, and was likely a brothel. Hensley also owned the Red Light Saloon, the Coliseum variety theater, and had other commercial interests in the Helena area, including stock-raising.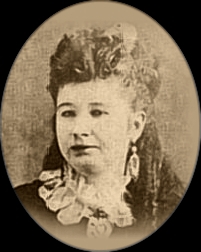 Josephine Hensley
Bozeman historian B. Derek Strahn, writing for the website "Distinctly Montana", gives us the lowdown on Chicago Joe and two other successful Helena prostutute/madams:
Mirroring Helena's prosperous aura was its extensive red light district, which flourished between Wood and Bridge Streets. Initially, a number of "proprietor prostitutes" working alone out of small houses that they owned, defined the district. By the 1880s, however, a few increasingly powerful madams consolidated ownership of the tenderloin, erecting several large parlors and colorful bawdy houses. By 1886, no less than 52 white prostitutes worked in Helena's demimonde, which for more than 20 years had constituted the town's largest single source of women's employment outside of the home.
One of the most prominent madams in Helena during this time was Josephine Airey "Chicago Joe" Hensley who, beginning in 1871, shrewdly manipulated a series of business deals to become "the queen of the city's red light district." Mortgaging everything, including "three dozen pair of underclothes," she rapidly became the largest landowner on Wood Street. At the peak of her success, "Chicago Joe" had invested more than $30,000 to erect the Coliseum, a vaudevillian variety theater, and other sizable building projects. But the nationwide Panic of 1893 found her financially overextended, and virtually all of her property ultimately transferred to others. She died of pneumonia a few years later at the age of 56.
1880's HELENA NEWSPAPER CLIPPINGS FEATURING CHICAGO JOE
CLICK ON THE CLIPPINGS FOR LARGER VIEWS IN NEW WINDOWS



A DISPLAY AD IN THE DAILY INDEPENDENT



Chicago Joe had a few problems with her hubby...


LEGAL NOTICE IN THE JANUARY 10, 1883 DAILY INDEPENDENT


Josephine Hensley's dresser box


• • •


BELLE "CRAZY BELLE" CRAFTON
AKA MOLLIE BYRNES, AKA MOLLIE WEINSHEIMER


"The Castle"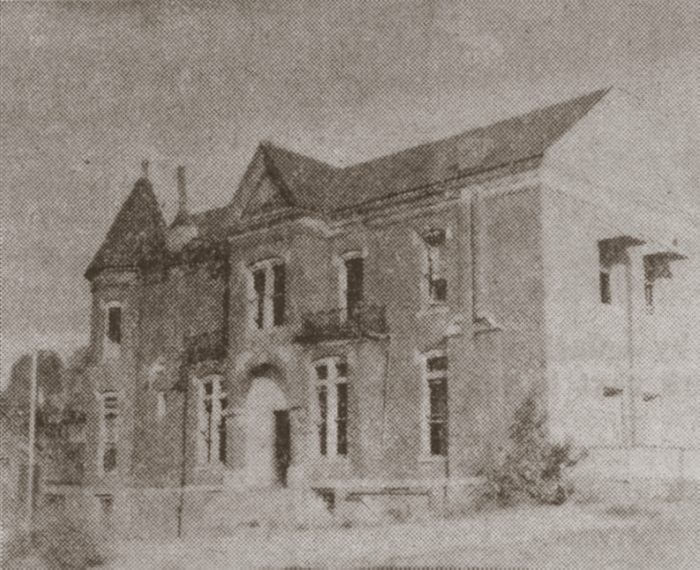 "The Castle" was located on the NE corner of State and Joliet. It was built in 1880, and demolished in 1968. The Bluestone House, still standing two blocks to the north of the site, is often mistaken for "The Castle".
The Castle is Demolished, 1968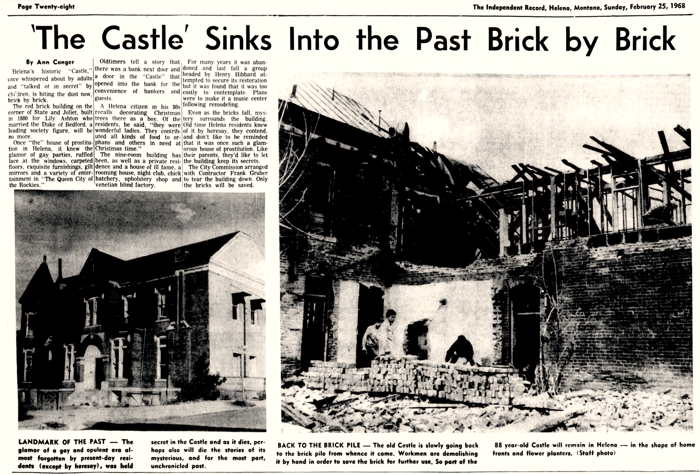 THANKS TO PAUL CARTWRIGHT • CLICK ON IMAGE TO OPEN A BIG VERSION IN A NEW WINDOW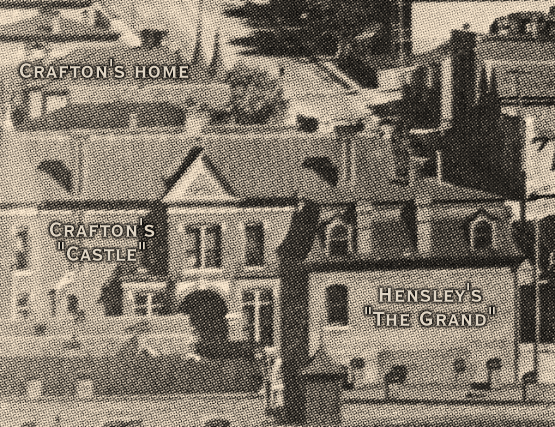 Looking east up State Street, ca. 1890.

Mr. Strahn's article continues...


Mollie "Crazy Belle Crafton" Byrnes was another significant player in Helena's red light distirct. Born in New Orleans, Byrnes settled in Helena in 1881 and set up operations in the heart of the demimonde. By May of 1884, she secured the old Kiyus Saloon property, while renting several other residential properties in other parts of the city. Two years later she financed the construction of a grand, $12,000 bordello that soon became known as "the castle." By 1899, Byrnes sold her flagship property to a local hotel owner. When she died of acute alcoholism a year later, her estate was valued at $20,000 cash in real and personal property.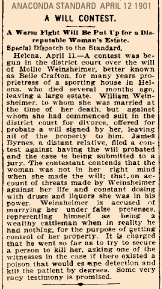 A 1901 Anaconda Standard article on the legal battle over Belle Craftons' estate. CLICK TO ENLARGE
• • •
Another successful Helena prostitute was Louisa Couselle who, like Hensley and Byrnes, regularly bought and sold property while extending mortgages to others. Sensing opportunity in uncharted waters, Couselle soon relocated to Bozeman, where competition was virtually non-existent. With impressive financial resources at her disposal, Couselle purchased a total of 15 lots, laying the foundation for a rapidly-growing tenderloin that would flourish one half block north of Main Street between North Rouse and North Bozeman Avenues. The enterprise was very profitable, and by 1878, Couselle was of greater economic means than roughly 95 percent of Bozeman's citizens. Her stature was so impressive that The Avant Courier Annual Almanac listed her as one of the 59 "heavy taxpayers of Gallatin County.
The tradition of South Main brothels continued until 1973, when the establishment of the legendary Dorothy Baker was closed down. The well-trod entrance to "Dorothy's Rooms" was on Jackson St.

MANY THANKS TO PROF. PAULA PETRIK, ASSOCIATE DIRECTOR OF THE CENTER FOR HISTORY & NEW MEDIA AT GEORGE MASON UNIVERSITY, FOR HER VALUABLE INPUT AND KIND ASSISTANCE. PROF. PETRIK IS THE AUTHOR OF
"NO STEP BACKWARD: WOMEN AND FAMILY ON THE ROCKY MOUNTAIN MINING FRONTIER, HELENA, MONTANA, 1865-1900"