Shodair Children's Hospital

Receiving Home of the Montana Children's Home Society, ca. 1917
46°35'42.19"N 112° 1'49.32"W


COLLECTION OF KENNON BAIRD
Begun in 1896, Montana's first organized effort to aid homeless children was called The
Children's Home Society. The Receiving Home of the Montana Children's Home Society is still standing at 840 Helena Ave., just east of the old Shodair Children's Hospital...

COLLECTION OF NANCY GOODSPEED
Between 1854 and 1929, orphaned children in the eastern U.S. would sometimes be placed on "orphan trains" and sent out west to be adopted. This was seen as a healthy alternative to institutional living, and also a way to help populate the west. Montana Children's Home was developed to care for these children.
Some of the children reaching Helena had health problems, and a need for hospital facilities was recognized. Construction of a hospital building began in 1930, just west of the Receiving Home, at 840 Helena Avenue. However, financial problems brought about by the Great Depression halted construction in 1931...
Post-Earthquake Federal Aid Helps Complete Hospital
Helena's devastating earthquakes in October and November of 1935 heavily damaged the old
St. John's Hospital, leaving a shortage of beds in the city. Federal Emergency Relief Administration money then became available to finish the children's hospital.
Philanthropist Louis W. Shodair
Louis W. Shodair (1862-1940) made his fortune in Montana as an early-day grocer and entrepreneur. In 1937, Shodair donated $200,000 to the Montana Children's Home and Hospital to build a new wing for crippled children..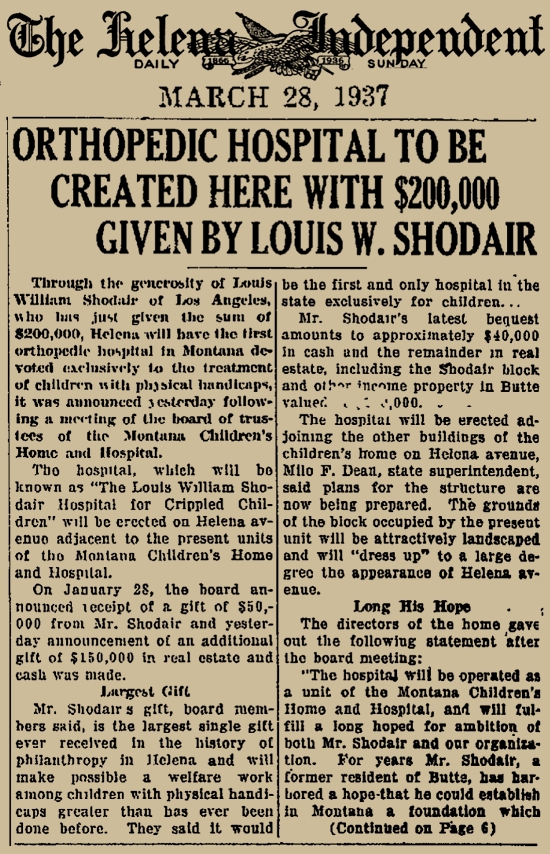 Shodair Crippled Children's Hospital Under Construction, 1937
46°35'40.63"N 112° 1'52.47"W

COURTESY OF KATHRYN FEHLIG • CLICK ON IMAGE FOR A BIG VIEW IN A NEW WINDOW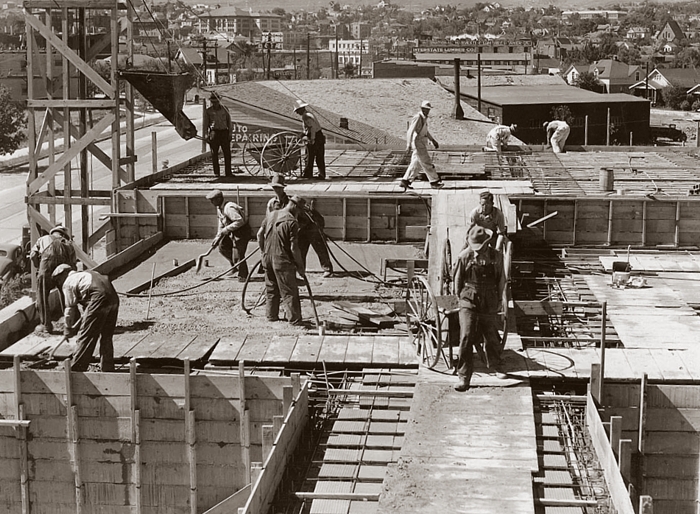 COURTESY OF KATHRYN FEHLIG • CLICK ON IMAGE FOR A BIG VIEW IN A NEW WINDOW
The Completed Hospital, January 1938

COURTESY OF KATHRYN FEHLIG • CLICK ON IMAGE FOR A BIG VIEW IN A NEW WINDOW
Shodair Hospital Dedication Story - Helena Independent
Click image to download pdf format file
Polio Fight
Shodair Crippled Children's Hospital was the only hospital in Montana prepared to care for victims when the polio epidemic hit in the 1940s. Shodair accepted both juvenile and adult patients.
Royalties of Official State Song "Montana"
Benefit Montana Childrens' Home

"Montana" was written in Butte in 1910 by Joseph E. Howard (author of the song "I Wonder Who's Kissing Her Now?") and Chas. C. Cohan. It was adopted as the State Song that same year by Governor Edwin L. Norris.
In 1941, Howard gave the copyright to the Montana Children's Home & Hospital/Shodair. The song was officially adopted as the State Song in 1945 by the Montana legislature.

1910 "Montana" Sheet Music
COURTESY OF THE FAMILY OF GERTRUDE HAIGHT MILLER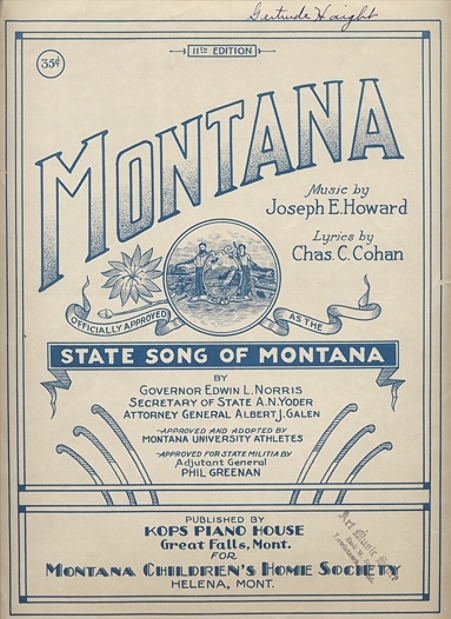 Contact Shodair to purchase sheet music of the official Montana State Song.

1941"Montana" Sheet Music
"Montana" Tunesmiths Passed Away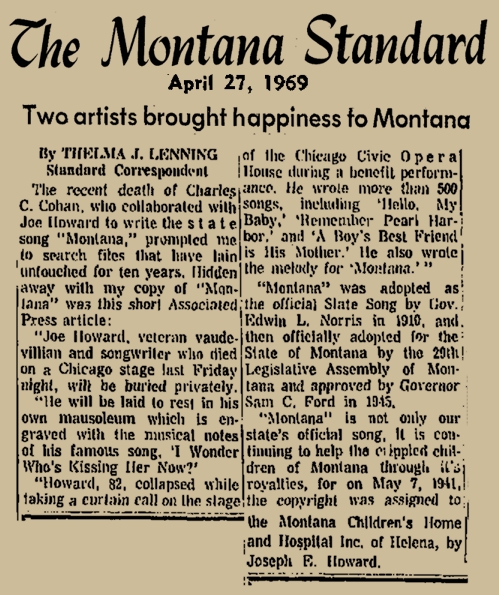 Shodair Hospital 1947- Today

Shodair, 1951
KENNON BAIRD COLLECTION • CLICK ON IMAGE TO ENLARGE IN A NEW WINDOW
In 1947, a nursery wing for adoptable infants was completed. Shodair developed the first physical therapy unit in the state, and brought one of the first orthopedic doctors and one of the first pediatricians into the state.
In 1955, your editor had his tonsils removed at the Montana Children's Home & Hospital, which by then was simply called "Shodair". They knocked me out with diethyl ether. I got ice cream afterwards.
In 1969, an additonal wing was added which included a surgical suite, dining area and 17 additional rooms.
Shodair has moved to the east side of Helena, and the buildings on Helena Avenue now house various offices. The emphasis of Shodair has now shifted to children's psychiatric and developmental care. You may visit Shodair's website here.
Helena High Students Sing Carols Outside Shodair, Dec. 23 1955
From the 1956 'Vigilante' Yearbook