F. W. Woolworth Co.
Two Locations on Helena's Main St., 1915-1981
Woolworth Salesladies, 314 North Main St.
Three Days Sale Event, May 1922



COURTESY OF THE JEZICK COLLECTION • CLICK ON IMAGE TO OPEN A BIG VERSION IN A NEW WINDOW


Helena's F. W. Woolworth Co. store first appears in the City Directories in 1915. It was located at 314 North Main St. from 1915 to 1927, when it moved one block south to 30 North Main.

The devastating fire of July 16, 1928 destroyed the store, along with many others on the west side of Main St. The store was rebuilt, in the new Granite Block, at the same address.

The 30 North Main St. Woolworth Store, 1937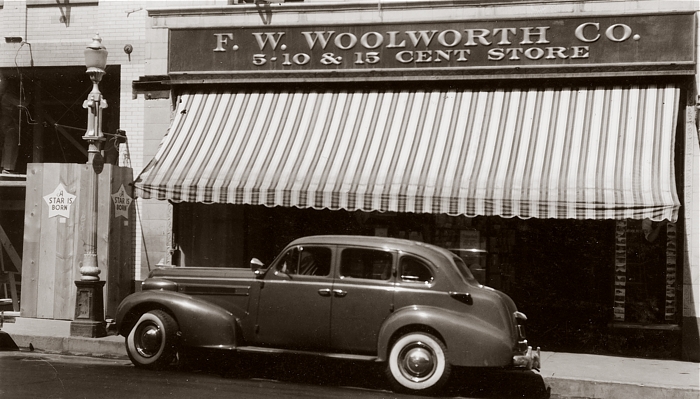 COLLECTION OF TED KIRKMEYER, COURTESY OF TOM MULVANEY • CLICK ON IMAGE FOR A BIG VERSION IN A NEW WINDOW

The store was expanded in 1937 into the Hartwig Building, which is when the lunch counter was installed. The counter was 70 feet long with 33 stools. The kitchen was in the basement.
F. W. Woolworth Co., 30 North Main, Early 1950s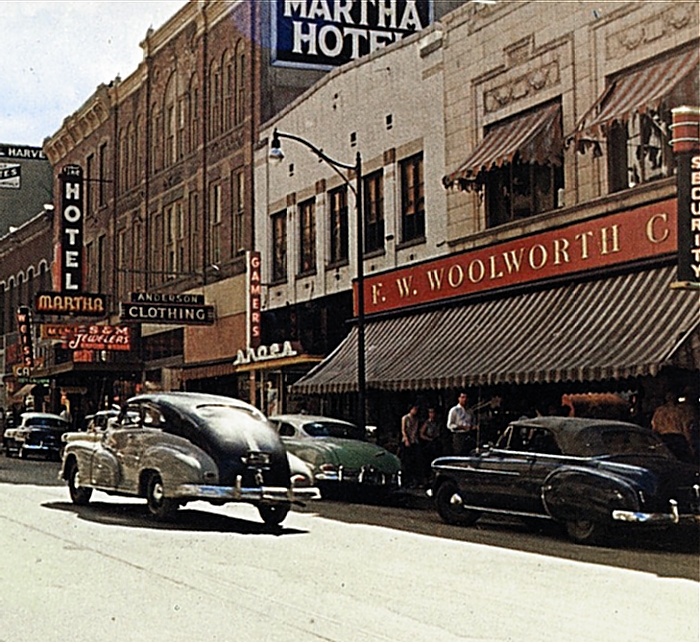 COLLECTION OF KENNON BAIRD
In 1956, the store was remodeled and expanded to almost triple its space, at which time an illuminated sign was installed atop a sidewalk-sheltering canopy...

Woolworth's, circa 1956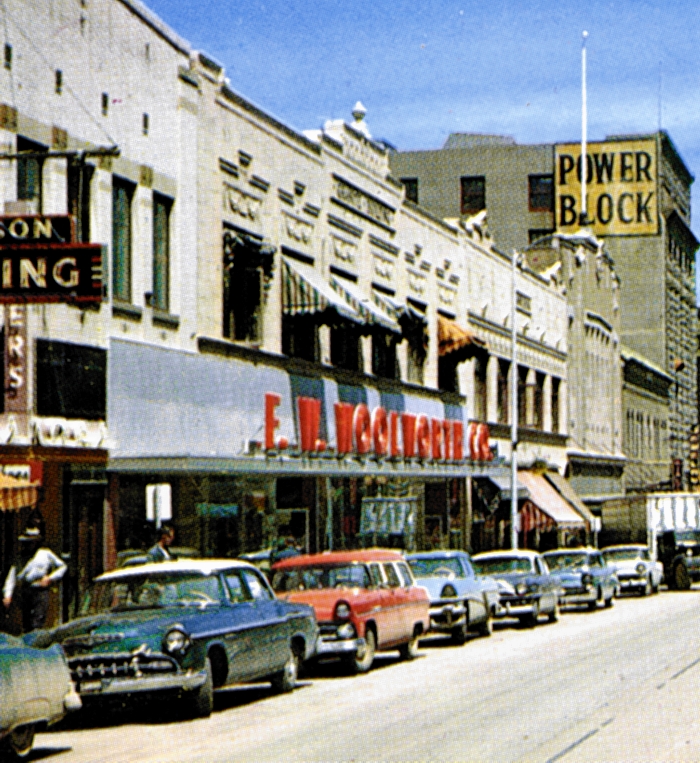 COLLECTION OF KENNON BAIRD
Phase II of the Urban Renewal Program "Walking Mall", completed in 1977, meant the elimination of auto traffic from Sixth Avenue south to Broadway. Woolworth's survived until 1981, when it closed its doors for good.

No Traffic, 1978

PHOTO BY VIRGIE M. BAIRD • COLLECTION OF KENNON BAIRD
Woolworth's Closing Sale, 1981

COPYRIGHT JERRY COOPER • CLICK ON IMAGE FOR A BIG VERSION IN A NEW WINDOW
Woolworth's Lunch Counter, Last Day of Operation, 1981

COPYRIGHT JERRY COOPER • CLICK ON IMAGE FOR A BIG VERSION IN A NEW WINDOW



Remnants of Woolworth's Discovered During Building Renovation, 2013
Photos Courtesy of Julia Porter
Ghost of Lunch Counter Stool Base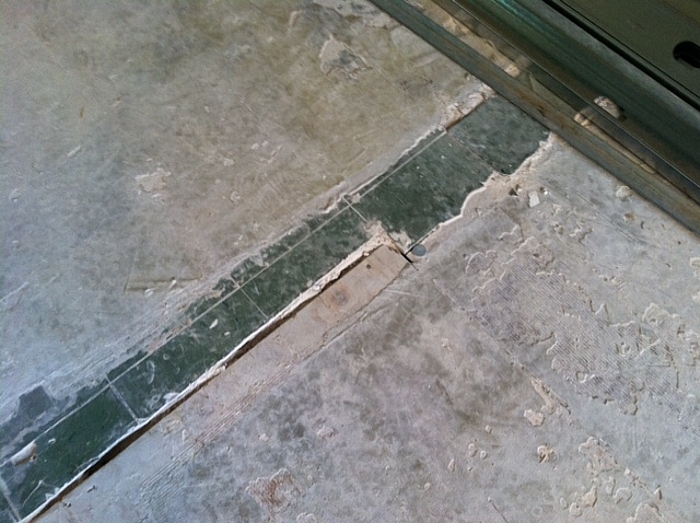 Floor Tile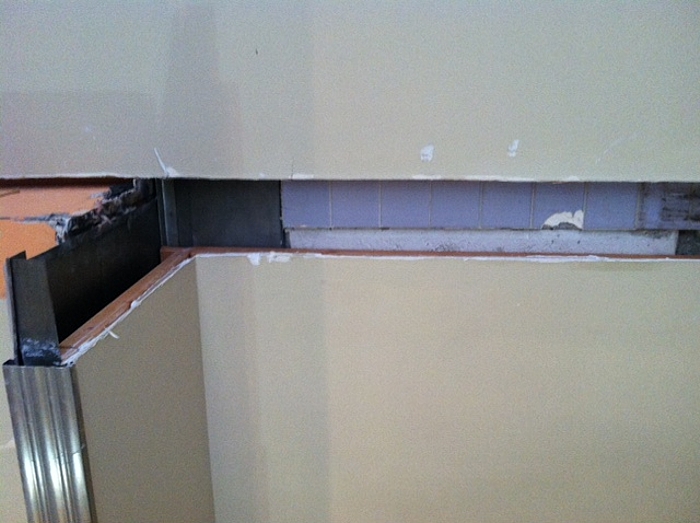 Ceramic Tile Backsplash